Zajic theme
A black moves to the vacant mating square of the bK and is captured there by a white piece; the bK then captures this white piece (a special case of the Kniest theme). If the capturing white unit is a pawn, the theme is usually called pawn-Zajic.
White Zajic theme: the roles of white and black thematic pieces are reversed.
See also: Kniest theme; Pawn-Zajic; White Zajic theme.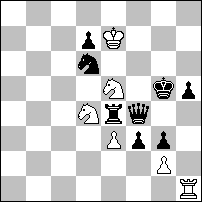 1.Qf5 Sxf5 2.Kxf5 Rxh5#
1.Qh4 Rxh4 2.Kxh4 Sdxf3#

Rotenberg, Jacques
Caillaud, Michel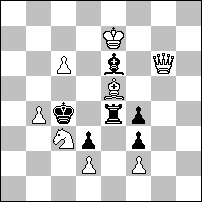 1.Rd4 Bxd4 2.Kxd4 Qe4#
1.Bd5 Sxd5 2.Kxd5 Qe6#

Rice, John Michael
The Problemist, Zajic TT, 2001
1st Prize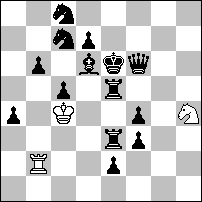 1.Rf5 Sxf3 2.Ree5 Sxe5 3.Kxe5 Rxe2#
1.Be7 Sf5 2.Sd6+ Sxd6 3.Kxd6 Rxb6#